Welcome to Your New Home – A message from the General Manager
Welcome to The Millwood. A lovely home in a charming Toronto neighbourhood, with amenities, activities and new friends waiting to meet you! Established in 1987, with 57 residents calling The Millwood their home. Offering health, wellness, meals, laundry, housekeeping, safety, security, and so much more. Our dedicated team of over 40 trained professionals provide care and services 24 hours a day, 7 days a week.
We look forward to speaking with you, guiding you on a tour, and sharing a meal. Call us at your convenience, and we will make all the arrangements.
Our Vision
Creating communities where people of all ages achieve all they can be.
Our Mission
We make the difference, pioneering services for individuals in a caring community.
About Us
Quaint, comfortable and intimate, the Millwood Retirement Residence is often described as having the atmosphere of a charming bed and breakfast. Located in the lovely area of Leaside, in Toronto, Ontario, we are recognized for our well-appointed suites, high-quality meals and personable staff.
The Millwood is within walking distance to many amenities, including banks, churches, cafés, and shops. The winning combination of our friendly staff, interesting and diverse residents – Allan Lamport, a former mayor of Toronto once lived here – and a great location make the Millwood a wonderful place to call home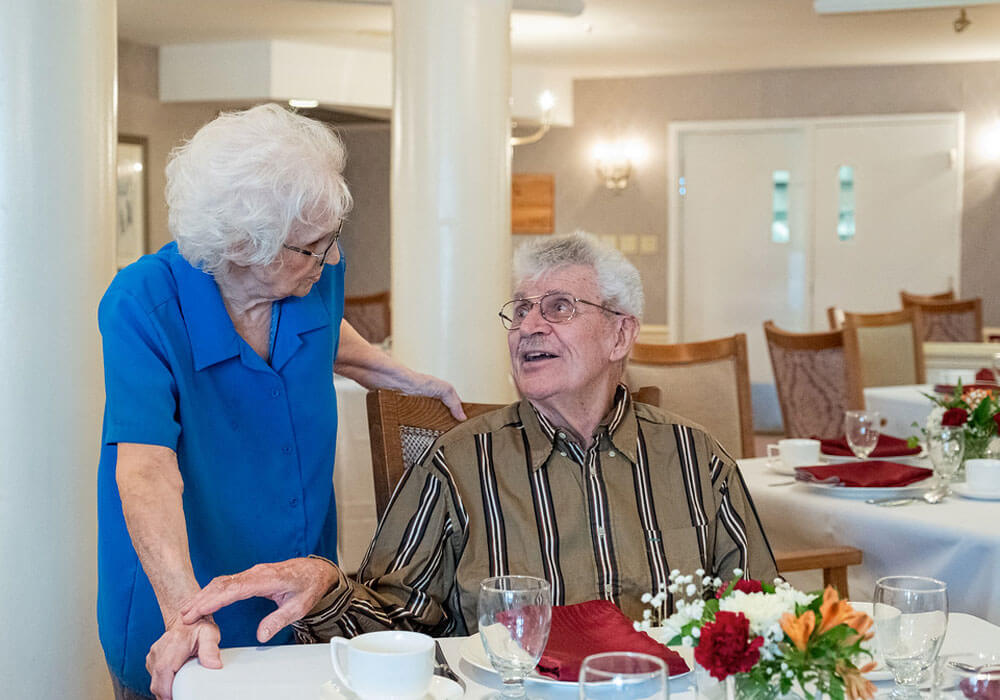 Millwood Resident Testimonials
Lydia
"I love it here because I feel safe".
Jean
"It is so friendly here. The staff truly make it. The best part is that you can age in place and not worry".
Joyce
"I grew up in the area since I was 3 years old.  I love the location as I have lived around Millwood my entire life. The staff make the building a great home".
Judy
"I feel Millwood has a friendly community. The staff are the best!"
Jackie
"After all the years of cooking, it's so nice to not have to cook!"
Estelle
"Great conversations happen while in the dining room."
Ron
"I really like it! The food is great and I'm told I have the best room, with two large windows!"
Tim
"The food is always hot and the receptionists always greet you so nicely."